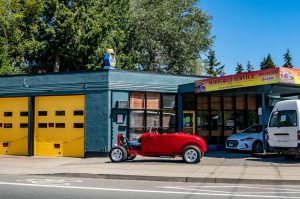 If you're purchasing a used vehicle from outside BC, it's important you complete an out of province inspection. Marigold Service in Victoria is a designated vehicle inspection facility. Privately owned vehicles imported to BC are subject to a one-time out of province inspection to ensure the car or truck is compliant with all Motor Vehicle Act Regulations (MVAR) safety standards.
Your out of province inspection includes:
All operational controls including windshield wipers, pedals, power steering
The body and frame, hitch, bumpers, seats, seat belts
The undercarriage and steering linkage
The exhaust system
Brakes and all associated components
Lighting and electrical including battery, taillights, and headlights
Critical engine, components, and fuel system
Similarly, if you are relocating from another province, your vehicle must complete the out of province inspection before it can be registered and certified in BC. This requirement exists because the safety and registration regulations vary from province to province.