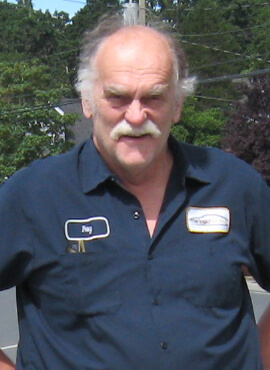 Ray
Ray, the creator and owner of Marigold Service, loves vehicles as well as loving the community of our shop. From the time he was five years old, he has been tearing machinery apart and putting it back together in order to make it work. He has the "Fonzie Touch" for making machines work. His caring attitude towards people and his love of the automobile (no matter what kind) makes him a great Certified Automotive Technician.
Judith
Judith, Ray's wife and business partner at Marigold Service, loves people. You may find her cheerful face at the front counter with Jennifer, answering your phone call, at her desk keeping up with the finances or being the webmaster on their Marigold web site.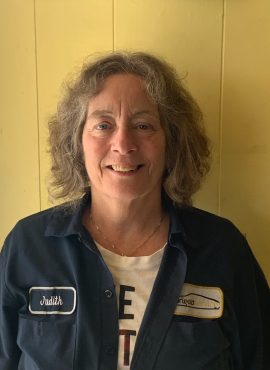 Josh
Josh is cheerful, has initiative and a love for learning. He is not new to the automotive industry and brings that knowledge with him. He began working on vehicles when he was young  and has the passion and excitement for automotive repairs and service.
Liam
Liam coordinates between the shop and the front office with a keen understanding of vehicle maintenance and repairs and customer service. He is an experienced Certified Automotive Technician and brings a mixture of personal warmth, experience and humour to our clients. He has honesty and integrity and cares deeply for the work done at Marigold Service.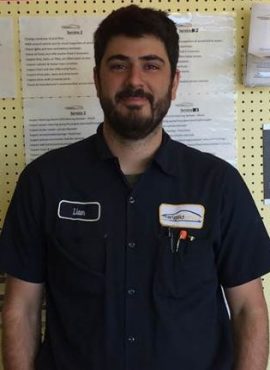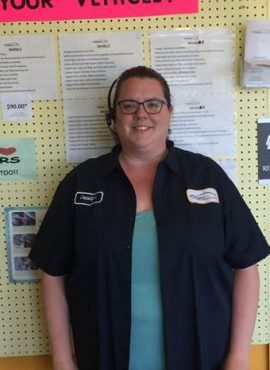 Jennifer
Jennifer, the office manager, is the warm and wonderful service adviser you will meet as soon as you walk into our shop. She is helpful if you would like a cup of coffee, drink of water or your invoice explained both for what has been repaired and what the costs are. She is knowledgeable about automotive anatomy and will carefully explain any detail you don't understand about your maintenance or repairs. She writes our monthly newsletter and keeps our Facebook page up-to-date. Jennifer is the glue for the staff, remembering birthdays and anniversaries and without her, Marigold Service would not have such a wonderful family feel to it.
Chris
Chris, the shop manager, has many years of experience as a Certified Automotive Technician. He has worked in dealerships with new vehicles and with the independent automotive industry on new, old and vintage vehicles. He is knowledgeable in diagnostics, electrical repairs and the maintenance and repair requirements of most makes and models of vehicles. Chris is great in the shop. His sense of humour keeps the pace light but with his experience and integrity each vehicle is carefully inspected, diagnosed and repaired. Chris is also a great automotive teacher and capably lends a hand to any of the Marigold Service staff if they need it.
Steve
Steve is a warm person and a capable automotive technician. He is in his fourth year as an automotive apprentice and soon to be a certified automotive technician. Steve is passionate about the automotive industry and is continuously upgrading his skills. His personal warmth and steady, capable repair work help to create a great shop environment.