When you bring in your vehicle for our maintenance and service check up, not only do we change the oil every 6-8,000 kilometers or four to six months, we perform a comprehensive multi point inspection of every part of your vehicle.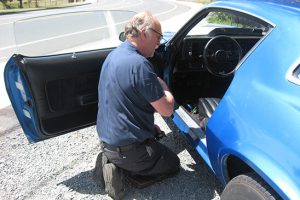 We take off your wheels and inspect your brakes, tires and suspension. We inform you of how much tread is left on your tires and metal left on your brakes. We inspect your fluids to ensure cleanliness and if they need flushes. We look at belts for wear and tear.
We check your light bulbs, including your signal and licence plates lights. We also inspect your window glass for nicks or damage. By the time we have completed our maintenance service, we are friends with your vehicle and can stay on top of any repairs required.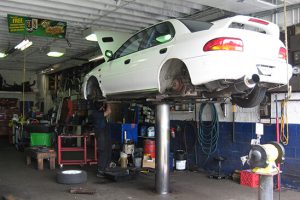 In this fashion, you no longer need to be surprised with large repair bills and instead enjoy a wonderful relationship with your vehicle. When you have your maintenance plan with us and if your vehicle does require extensive work, we can help you to prioritize the repairs so they are not overwhelming.
View Our Vehicle Maintenance Service Plans