We're Here For You!
Our policy and procedures are created to prevent the spread of Covid19 to our clients and our staff.
As an essential service, our goal is taking care of your vehicle so that it is safe and reliable in this uncertain time.
You can now get your car fixed without ever needing to enter our shop.
Here's how:
• Before coming to Marigold Service, remove all loose material from your vehicle. Turn off air conditioner and heater fan and close vents, if applicable
• Drop off vehicle and deposit key in drop box located in the front door
• We accept payments over the phone or via online banking
• Vehicles are disinfected before AND after work has been performed
• Work is performed by our professionals, wearing personal protective equipment
• Frequently sanitizing the office and shop areas
• All communication is limited to phone, SMS text or email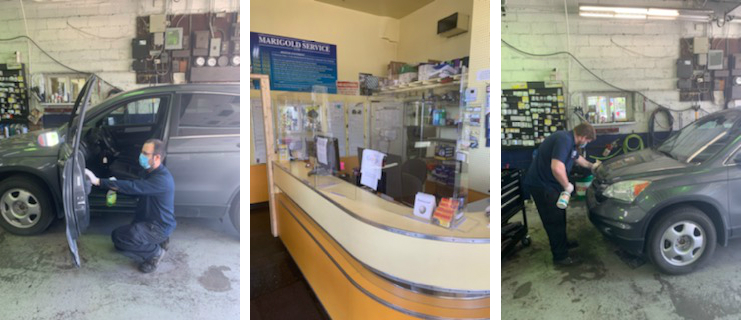 Questions? Call, email or text us at:
marigoldservice@shaw.ca
250-744-5787